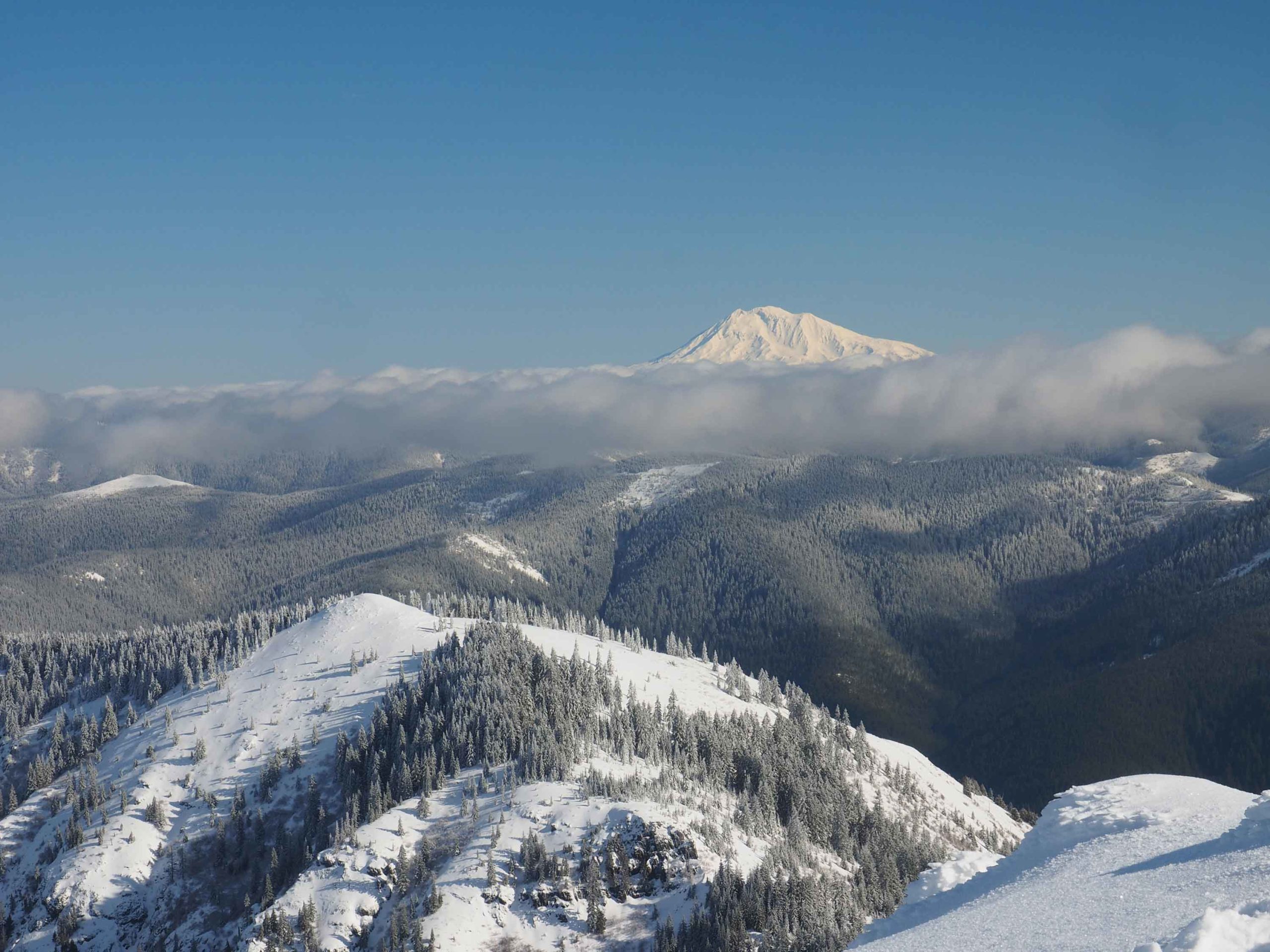 Silver Star and Silver Star Mountain Trail
The trail begins from the south edge of the parking lot and climbs through an open forest then joins an old jeep trail.
The trail soon comes to the junction with Ed's Trail and a fantastic view of Mt. Hood framed in a gap with a huge cliff on the right and green mountains on the left.
Continue to a small rocky plateau that has views of Yacolt in the distance and Mt. St. Helens. Climb a bit more and come to an unsigned juntion with the Chinook Trail.
Follow the trail up the ridge and eventually back into the trees. In late June and early July this area has one of the finest wildflower displays in the area. There are great views to the west and south to the Columbia River.
When the trail starts climbing in the trees, look for a junction for the Bluff Mountain Trail on the left. To reach the summit continue uphill to a large rock cairn and take the trail on the left that leads uphill which leads to the summit. This is the Silver Star Summit Trail.
Just before you come out of the trees is a campsite without nearby water. There is another trail from here that joins the Bluff Mountain Trail (#172). You'll see this trail from the summit of Silver Star. 
If you need water there is a nearby spring that runs except in times of extreme drought. It is found by going back to the large cairn, turning left and walking about 200 feet, taking the first right, walking about 300 feet and looking for a small side trail leading off to the right.
To reach the summit from the large cairn head on up the hill, out of the trees, and the trail splits again. Straight ahead is the lower summit of Silver Star. To the left about 1/10 mile are the remains of a fire lookout and the summit of Silver Star.